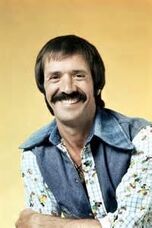 Franklin Von Tussle is the husband of Velma Von Tussle and the father of Amber Von Tussle and is one of the main antagonists of Hairspray Hairspray (1988 film) and is never seen or mentioned in the Hairspray (2007 film). He is the owner of an amusement park called Tilted Acres, and intends to keep it in business by keeping it segregated by race. He is portrayed by Sonny Bono.
Ad blocker interference detected!
Wikia is a free-to-use site that makes money from advertising. We have a modified experience for viewers using ad blockers

Wikia is not accessible if you've made further modifications. Remove the custom ad blocker rule(s) and the page will load as expected.